Included Amenities
You focus on growing your business, we take care of the rest.
Professional & social events
In It Together
Whether it's getting feedback on your product in real time, asking for a recommendation on a service provider, or fostering an engaging experience for your employees, the everyday connections of the WeWork community are invaluable.
Benefits for All
We went to our partners to negotiate rates on behalf of the entire community. Take advantage of lower costs on health insurance, accounting software, gym memberships, and more.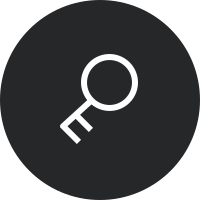 Community Insights
Our members tell it like it is.
Ramon Ray
Entrepreneur & Global Speaker
-
"My favorite thing about WeWork is the easy access to facilities and network of peers (online and at each location) who I can help or get help from!"
Saeed Jabbar
Founder of Inclusion
-
"I've scaled my organization, hosted successful events, and most importantly met life long friends all within the WeWork ecosystem."
Teresa Tsou
President of Pipcorn
-
"I love how WeWork provides me with the tools to grow my business. For starters, their top-tiered, exclusive services have helped me to discover and manage digital services at exclusive prices that only members can access."
Rachel D. Wilson
Entrepreneur & Creative Director
-
"There's something empowering about working in a space where you are encouraged to create brilliant ideas that disrupt culture followed by the support of a team of people who want you to win."
Frequently Asked Questions
Our team's always here to talk it out, just reach out by phone or email.